No Ordinary Dental Office
The moment you walk into Cornerstone Dentistry, you'll notice our atmosphere is relaxed and comfortable, and there's a good chance you'll hear laughter. Our team of professionals is dedicated to making your visits pleasant. We genuinely care about the relationships we build as we provide the highest quality dental care possible.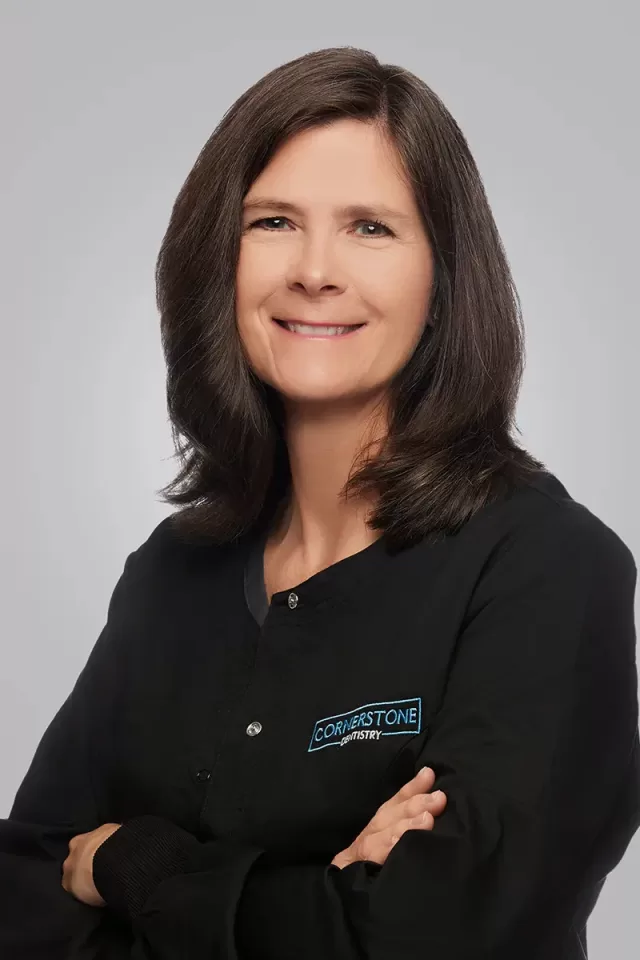 Brittany is from Anderson and joined Cornerstone in January of 2021. She graduated from Greenville Technical College with an Associate's Degree in Dental Hygiene and holds additional nitrous oxide and local anesthesia certifications. Brittany is married with 6 dogs and 2 cats and enjoys spending time with her family. The favorite thing about her job is providing patients the experience of great dental care. She loves getting to know her patients and building long term relationships.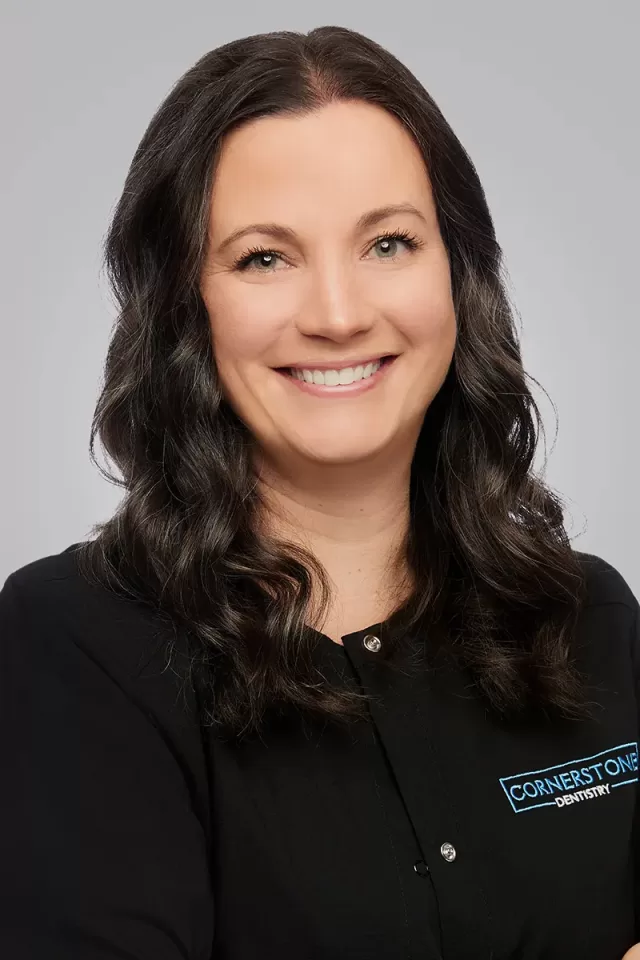 Brooke is originally from Asheville, NC, but has resided in Anderson since 2002. She is married to Josh and they have 2 children (Kiley and Kason). She loves spending time with family and friends and being on the lake. She started as a dental assistant and quickly became passionate about dentistry. Her passion inspired her to further her education by becoming a dental hygienist. She has been with Cornerstone Dentistry since 2018.
After earning her Associate's Degree in Dental Hygiene from Greenville Technical College, Rita has been associated with Cornerstone since 2011. She holds certification in nitrous oxide along with training in various periodontal courses. She is married with three daughters and 1 grandchild. She enjoys spending time with her family and various activities including cooking. Rita takes pride in making sure patients are fully engaged in options for their personal oral health.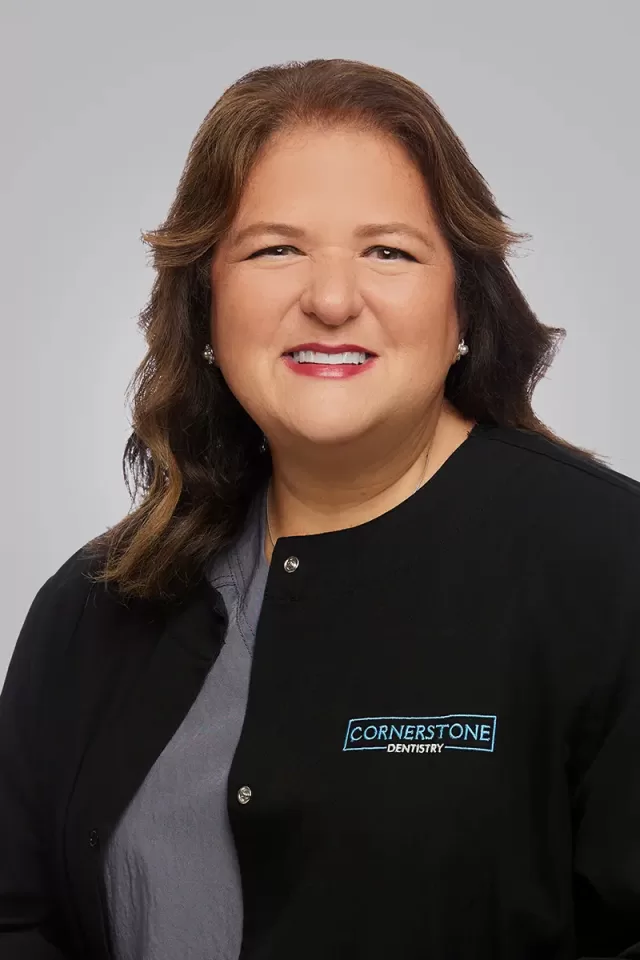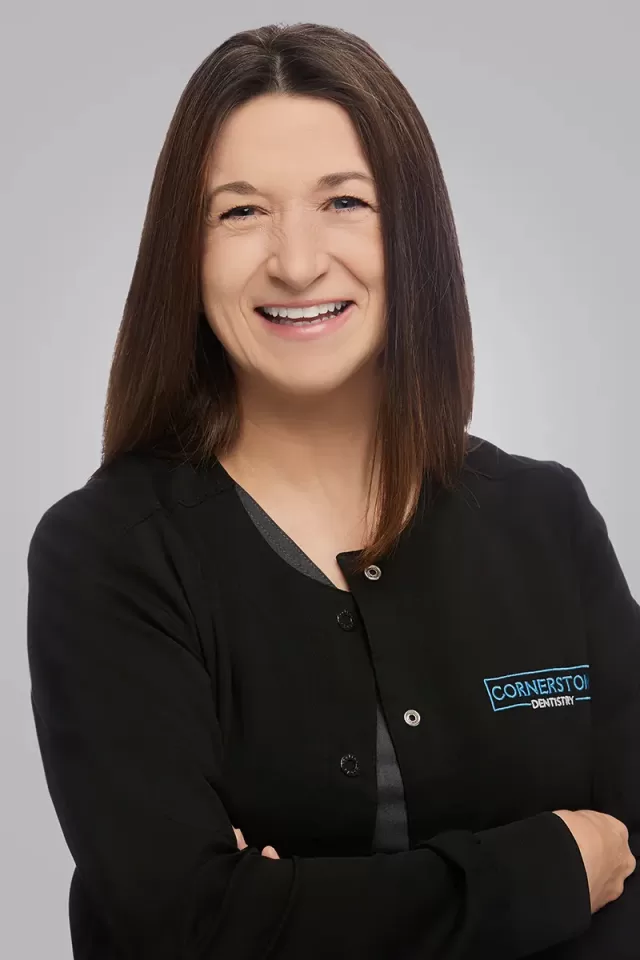 Noralee grew up in Upstate New York and has lived in South Carolina since 2004. She received her Dental Hygiene training at Corning Community College in NY and SC's Greenville Technical College, and holds additional certifications in anesthesia and CPR. Noralee enjoys hiking, bicycling, baking, and spending time with her husband Wade, son Micah, and the rest of her family and friends. Her favorite part of working at Cornerstone is helping patients achieve and maintain healthy smiles through exceptional service, and providing patients with tools for following effective hygiene routines at home.
Brittany, a native of Starr, SC, has been with the Cornerstone team since 2012. She brings plenty of laughter to our group! She is passionate about her job and skilled in all areas of dental assisting, from making temporary crowns to TMJ appliances. Brittany has a special gift for making patients feel comfortable in the dental chair with her genuine concern for their well-being. Her favorite thing about Cornerstone is meeting and connecting with new people.
Married with three children (Cooper, Harper, and Collins), in her free time she enjoys participating in shooting competitions with her son.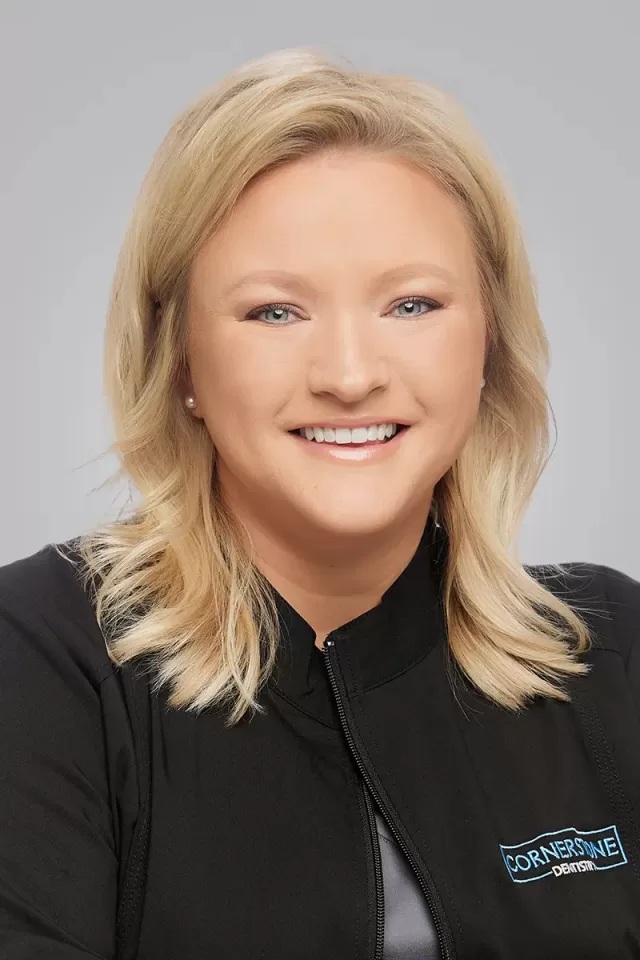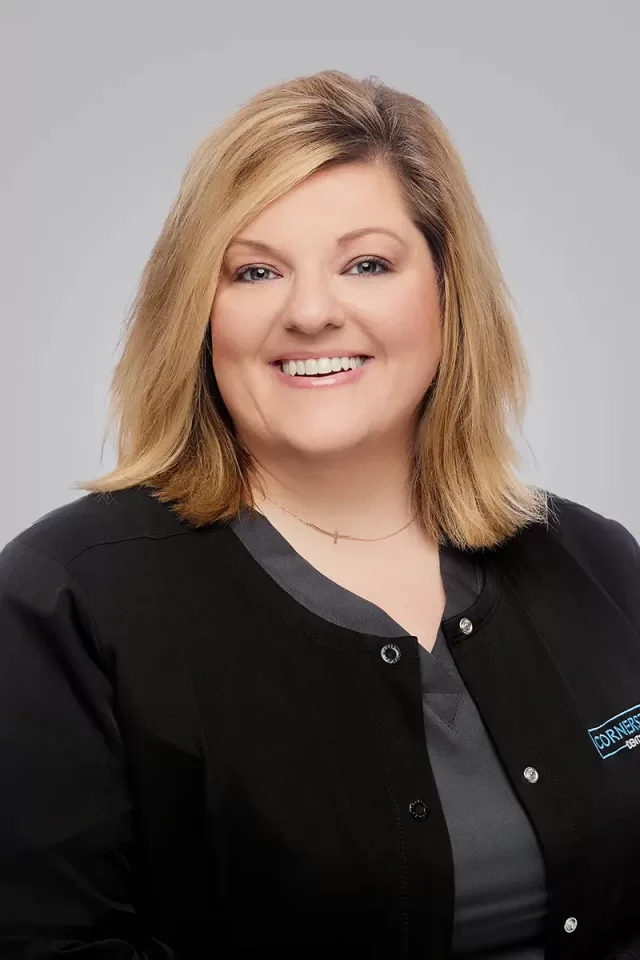 Alicia is a certified expanded functions Dental Assistant with 16 years of experience. She enjoys her field and has a passion to continue to learn and perfect her skills and build relationships with her patients. She is a graduate of Ninety Six High School and attended Greenville Technical College for her assisting certificate. She is a Greenwood native but lives in Williamston with her husband and son. Alicia uses her bubbly personality, faith and positive attitude to build up and encourage others. In her free time, she enjoys DIY projects, being home with her family, reading and being outdoors. Her biggest accomplishments are being a mom and making the most of every moment.
Miranda is an Anderson native. She graduated from Tri-County Technical College in 2003 with a degree in Expanded Duty Dental Assisting. She loves getting to know her patients and building long term relationships. Miranda's favorite part of her job is providing patients the experience of great dental care and helping people achieve their dream smile. In her free time she loves spending time with her family, gardening, and other outdoor activities.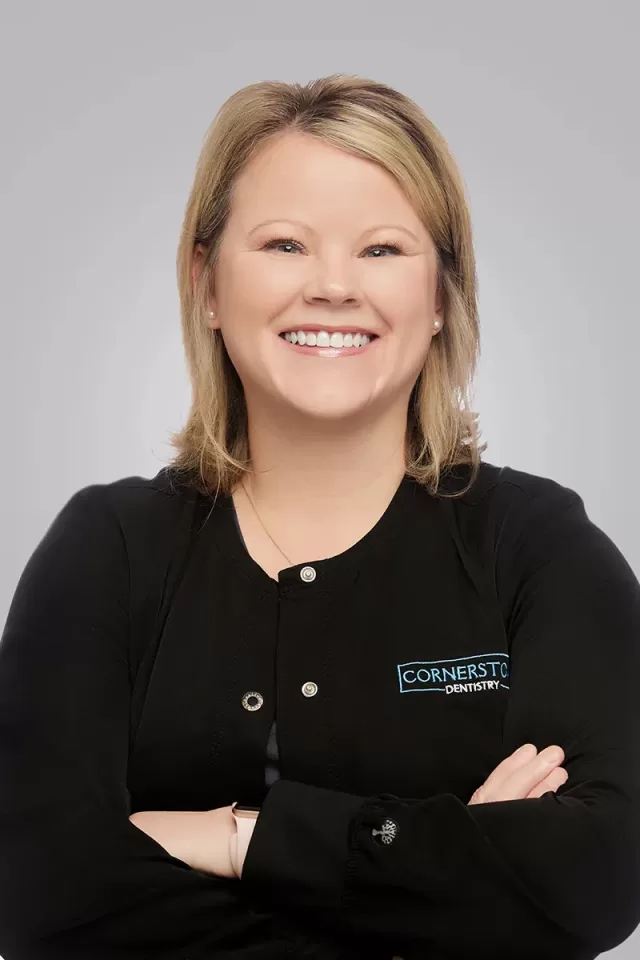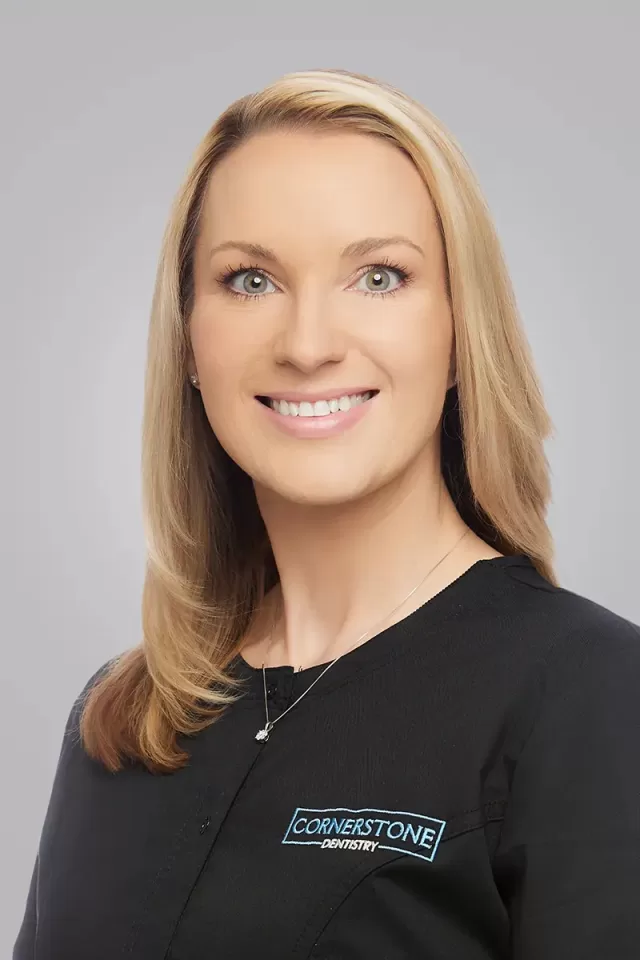 Born and raised in Anderson, SC, Lindsey graduated from Tri County Technical College in 2006 with a specialty in Expanded Duty Dental Assisting.  With her husband Chris, she enjoys traveling and spending time with their two beautiful children.  Lindsey takes pride in comforting our patients and watching them leave feeling confident in their smile.
Born in Anderson, SC, LaRusshia joined the Cornerstone family in 2014 as a Dental Assistant where she enjoyed being a part of a patient's journey in creating a healthy smile.  In 2022, LaRusshia became our Hygiene Coordinator where she takes pride in helping our patients take their first steps from scheduling to getting them in the chair comfortably.
In her off time, LaRusshia loves spending time with her wonderful son traveling and visiting with family and friends.  An avid sports lover, she has also been coaching volleyball for the last 15 years.
Her favorite saying is "We are here for a good time, not a long time!"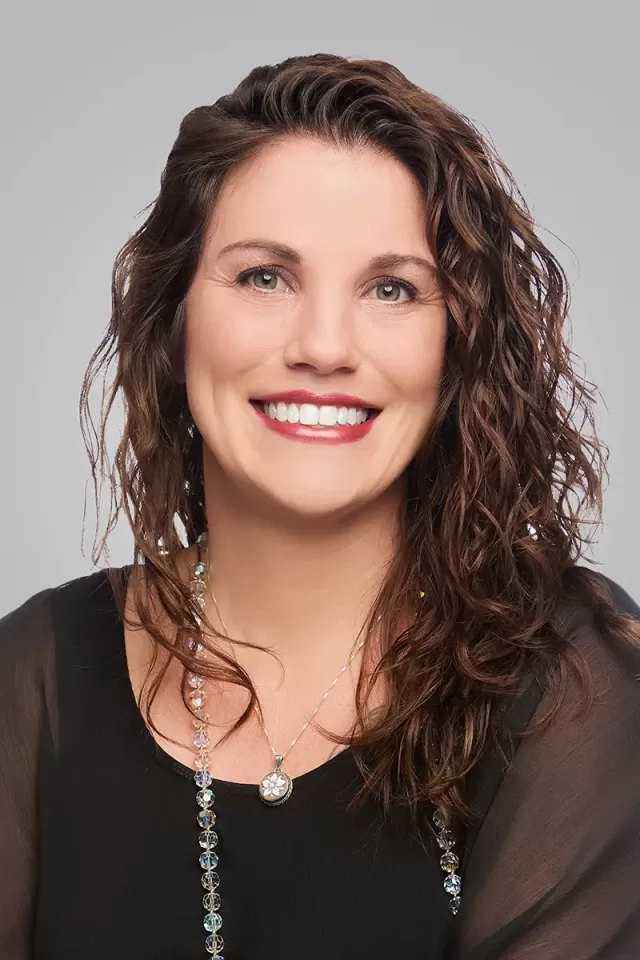 Amanda grew up in Atlanta but moved to Anderson back in 2019. She a proud fur mom of two loving dogs. She graduated from Mortuary School in 2016 but has worked in the medical field for a long time. Her favorite thing about dentistry is working with the patients and getting to know them. She enjoys reading, listening to music, a good glass of wine and spending time with family.
Originally from Delaware, Charley graduated from Tri-County Technical College with an AA degree in Expanded Duty Dental Assisting. She has been a member of the Cornerstone team since 1999 and spent 22 years as a Dental Assistant prior to moving over to being our amazing Office Manager. Charley feels blessed to be a part of this strong team that feels more like a family.  The best part of the job for Charley is seeing a smile transform from start to finish.
When not in the office, Charley loves spending time with her husband Chris and their three mazing children (Belle, Avery, and Louie) going to sporting events, the beach, camping, and estate sales.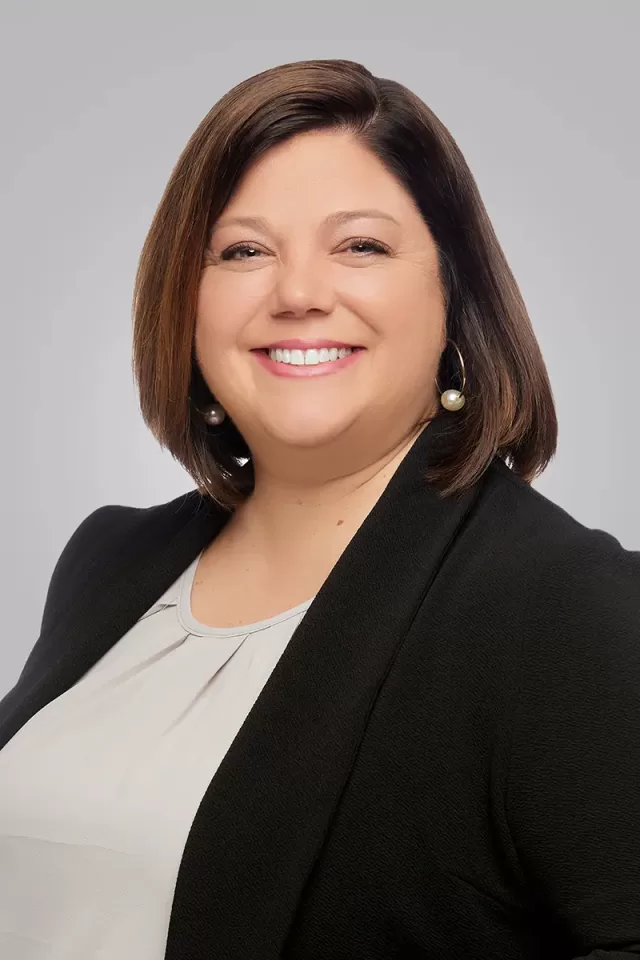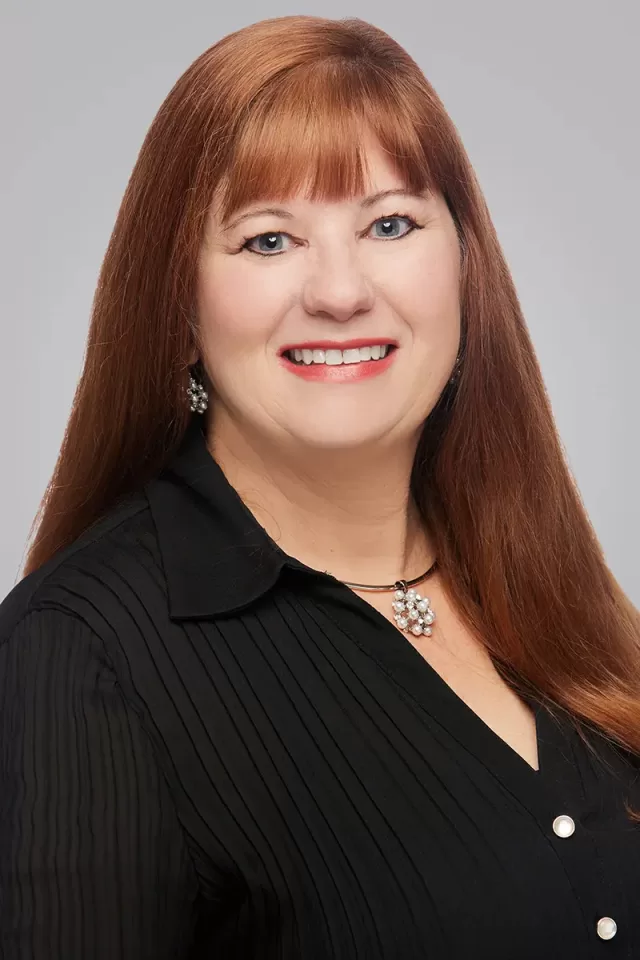 Amy was born and raised in Florida, but has lived in Anderson for 20 years. She loves working with finances and has over 35 years of bookkeeping experience. She has five adult children and two grandchildren. Outside of work she enjoys singing, beach vacations and spending time with her family. She loves to laugh and bring joy to others. Working with the best staff and wonderful patients makes being at Cornerstone a great experience every day!

Proudly serving patients from Anderson, Seneca , Clemson, Powdersville, Greenville, Easley, Greenwood, and beyond!
Fill out this form and we'll get in touch with you as soon as possible.