We'd love the opportunity to show you what makes Cornerstone Dentistry an exceptional practice. Because your comfort and convenience are important to us, we've made our forms available for you online. Fill them out in the comfort of your home and save time during your appointment!
To request an appointment, please call us at (864) 222-9001 or click on the button below to provide your contact information and preferences for the day and time of your appointment.  If for any reason you cannot keep a scheduled appointment or will be delayed, please contact us as soon as possible. Doing so can help us communicate with other patients and provide the exceptional service our patients have grown accustomed to.
A key portion of providing quality, convenient care is making sure our dental services are as accessible as possible. At Cornerstone Dentistry, we're happy to work with, file, and accept payment from most insurance companies. We'll help you determine the coverage you can expect, and we'll fill out and file the forms for you. You can count on us to provide you with an estimate of coverage in advance and help you with the pre-approval process.
Making a commitment to good oral health can save you a lot of stress and financial strife down the road, but that commitment may feel harder for you to uphold if you don't have dental insurance. With Cornerstone Dentistry, reaching optimal oral health doesn't require insurance. We offer a Self-Pay Savings Plan that can make prioritizing your oral health simple.
Everyone without dental insurance qualifies for our plan, which we designed to accommodate a growing number of patients who don't have dental coverage. The truth is that our Self-Pay Savings Plan may be a better value than many dental insurance plans–there are no annual maximums or waiting periods for starting treatment. We'd love to give you more details!




Cornerstone Dentistry's Self-Pay Savings Plan
2021 Annual Membership Costs:
Primary member – $429 per person

Additional immediate family member – $379 per person
For one affordable fee, Plan members will receive:
Two professional hygiene cleanings per year

Routine x-rays with cleanings

Fluoride treatments as necessary
But wait! There are even MORE big savings!
$150 credit toward dental work

15% discount on all non-elective dental procedures, including fillings, crowns, root canals, dentures, sealants, and gum disease treatments

15% off cosmetic dentistry procedures

15% off dental implant procedures
At the very minimum, with Plan membership, coming in for two cleanings a year saves you about $35. If you factor in the family member discount, free fluoride treatments, $150 credit, and 15% savings on most procedures, you can save hundreds to thousands of dollars each year.
Do I Have to Pay it All at Once?
NO! You can pay your annual membership fee in four consecutive monthly payments of $119.75 each via automatic bank draft. (Please note this option does include an additional $50 service fee.)
There isn't one–really. There are some limitations, exclusions, and patient responsibilities, but as we stated above–as long as you keep your two preventive hygiene appointments during the year, you will come out ahead!
It's a Win-Win, for Us and for You.
These are significant discounts, and we do not reduce our fees like this for insurance companies–so how are we able to do this? It's simple–all we ask is for you to be a committed patient. To us, being a committed patient means:
Keeping your scheduled appointments with us

Comply "reasonably" with doctor-recommended health suggestions

Provide feedback via our online review system

And, if you are happy with our services, there is no greater compliment to us than your referrals to your family, friends, and coworkers!
To learn more about our Self-Pay Savings Plan, including the actual costs of services you'll be saving and your additional payment options, please read through our attached brochure and feel free to contact us with questions!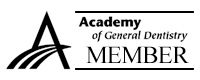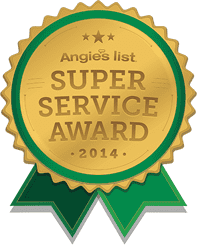 Proudly serving patients from Anderson, Seneca , Clemson, Powdersville, Greenville, Easley, Greenwood, and beyond!
Fill out this form and we'll get in touch with you as soon as possible.