We take the anxiety out of going to the dentist.
On the list of things that cause anxiety, visiting the dentist is a fairly common item. Instead of feeling offended by this fact, we try to make your appointments as comfortable as possible. Sedation dentistry helps us achieve this goal, and we're happy to fill you in on how we can remove fear from the equation.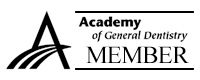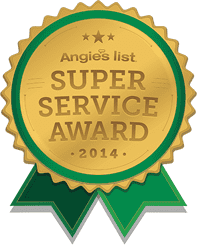 Learn More About Our Sedation Dentistry Methods
Oral conscious sedation is great for patients with:
Dental phobia, fear, or anxiety.

Fear of blood or pain.

Fear of needles or injections.

Negative dental experiences in the past.

Sensitive gag reflex.

The need for extensive dental work.

TMJ (temporomandibular joint) pain.

Inability to get numb.
We don't want you to avoid getting the care you need because of dental fears. Dr. Wilson has taken extensive training in conscious sedation dentistry, and is a member of the Dental Organization for Conscious Sedation (DOCS).
Oral conscious sedation is not the same as general anesthesia. It comes in the form of a prescription pill that you will take about an hour before your appointment, which means you'll need to arrange transportation to and from your appointment.
Most individuals remain awake while they're in the dental chair, though some patients do relax enough to fall asleep. You will drift into a waking, dream-like state where you will be relaxed, comfortable, and stress-free. With sedation, we can often complete most major dental work in a single visit while you are sedated.
Your appointment will be over in what feels like the blink of an eye, and you will have little to no recollection of your time spent in the chair. Many patients find sedation can actually eliminate their fears of the dentist!

Proudly serving patients from Anderson, Seneca , Clemson, Powdersville, Greenville, Easley, Greenwood, and beyond!
Fill out this form and we'll get in touch with you as soon as possible.