REGULAR CLEANINGS, FIXING BROKEN TEETH, TOOTH FILLINGS & MORE
General dentistry encompasses a wide range of important treatments. Restorations can range from simple fillings to complex root canals, crowns, bridges, and extractions. Many dental procedures aim to head off potential issues before they even arise. Maintenance entails checking for and fixing any problems with regularity.
General Dentist Serving Anderson SC & Surrounding Areas
Looking for a general dentist in Anderson, SC and the surrounding areas? You've come to the right place! Whether you need a routine check-up, teeth cleaning, or more complex dental work, we've got you covered.
Our team of experienced dentists is dedicated to providing top-notch dental care for patients of all ages. We understand that going to the dentist can be intimidating, so we strive to create a comfortable and welcoming environment for everyone who walks through our doors.
From preventive care to cosmetic dentistry, we offer a wide range of services to meet your oral health needs. Our goal is not only to help you achieve a healthy smile but also to educate and empower you with the knowledge and tools necessary for maintaining optimal oral hygiene.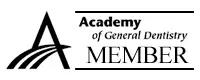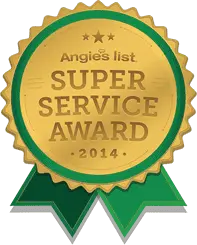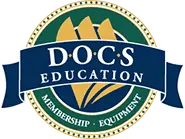 Our General Dentistry Services

Oral Hygiene
Caring for our dental and overall health is as easy as brushing and flossing our teeth twice daily. When you brush your teeth properly, you remove surface stains, freshen your breath, and reduce the risk of cavities and gum disease. These are all good excuses to show off your grin, but only if you've prepared properly.
Brush your teeth at least twice a day: Although it may sound strange, brushing your teeth at least half an hour before you eat is best. It must be clarified why brushing your teeth before a meal would be a good idea because enamel can be eroded by the acids in meals and the abrasives in some toothpaste.

Brush your teeth after you've flossed: Plaque that your toothbrush can't reach is more easily removed if you do this first.

After flossing and brushing, rinsing with mouthwash is recommended: The bacteria that cause gum disease can be eliminated while enjoying the minty fresh breath from using quality mouthwash.

After eating or snacking, rinse your mouth with water: Doing so repeatedly throughout the day can reduce the accumulation of plaque and decay caused by the sugars and acids included in meals and drinks.

Eat a pH-balanced diet for optimal health: Acidic and sugary foods and drinks promote the growth of harmful bacteria, increasing your risk of cavities and gum disease. When you switch to healthier, more alkaline meals and drinks, you'll notice a big difference in how your mouth and body feel
Gum Disease Treatment
Many of our patients still falsely believe that bleeding gums during brushing or flossing is normal. Therefore, we'd want to set the record straight immediately. Your gums should be happy with your oral hygiene routine if you use a soft bristles toothbrush and floss properly after each meal. 
You may be tempted to reduce your brushing intensity to stop the bleeding, but doing so could make matters worse. Notify either Dr. Hardy or Dr. Wilson if you have this or any of the following symptoms:
Chronic bad breath:

Plaque formation leads to bacteria growth, producing an offensive odor.

Gums that are swollen or red:

As the inflammation worsens, the healthy pink hue of your gums will turn red, and you may also notice some swelling.

Gum recession:

If the swelling and redness do not go away, you will most likely have a recession, which will cause your teeth to appear longer than before.

Sensitivity:

If your gums have receded, the exposed tooth roots will make your teeth more sensitive to hot and cold meals and beverages. Exposure to the tooth roots can cause this sensitivity.

Abscess:

This occurs as a direct result of germs populating the periodontal pocket in your mouth. Pain, swelling, and pus will be some of the symptoms.

Loosening teeth:

If the infection has lasted for a significant amount of time, you can notice bone loss and teeth that shift or become loose. This procedure can be sped up if you have the habit of clenching your jaw or grinding your teeth at night.
Gum disease causes most tooth loss. We recommend preventive actions to maintain your teeth healthy and beautiful for life. Gum disease-free teeth protect your bloodstream from hazardous microorganisms. This bacteria can spread inflammation-related diseases like heart attack, stroke, dementia, etc.

PerioProtect™ For Optimal Gum Health
PerioProtectTM is a noninvasive, long-term gum disease treatment. Dr. Hardy uses a custom-made PerioProtect tray to spread medication underneath the gums and battle infectious bacteria that brushing, rinsing, and flossing alone cannot control. PerioProtect can prevent bone and tooth loss, Type 2 diabetes, and cardiovascular disease by managing oral microorganisms. Contact us today to learn about PerioProtect gum care.
Mouthguards
Cornerstone Dentistry dental professionals can make you a custom mouthguard to wear during sports or while you sleep to prevent damage to your teeth. So why do we suggest you use these?
A mouthguard can protect your teeth and jaw from getting knocked out of place.

Protect your lips, tongue, and gums from injury using a mouthguard.

It helps prevent the clenching and grinding of the teeth that can lead to TMJ disorder.
TMJ stress is reduced, resulting in fewer headaches and less facial pain.
You can get a mouthguard at your local sporting goods store, and if you choose to wear one, you may be safer than if you didn't. However, there are several pluses to upgrading to a personalized mouthguard, and these include:
Very long-lasting.

Generally, thicker materials are safer.

They have superior ease of use because they are tailored to your needs.

It is resistant to gnashing of teeth and clenching of the jaw.

Increased storage time.
Although custom-made mouthguards are more challenging to find or cheap than store-bought ones, they may be the better investment because of their superior protection and durability.
Dental Care in Case of Emergencies
If you find yourself in need of immediate dental care, Cornerstone Dentistry is here to help. When should you visit the dentist?
Abscessed tooth or tooth infection.

Gums that bleed or are cut.

Loss of a tooth or teeth due to trauma.
We provide an emergency after-hours phone line in case of accidents or other time-sensitive situations that can only happen during normal office hours. We create room in our schedules for emergencies because we want to save your grin if we can.
If you've lost a tooth in an accident, it's best to handle it by the crown (the part that shows when the tooth is whole) rather than the root. You can give it a light rinse in water, but avoid scrubbing it or pulling out any tissue pieces. A tooth can survive better if it is reinserted into its socket with the correct orientation while biting down on gauze or a wet tea bag. If you don't have milk handy, you can store the tooth in water with a pinch of salt.
If you're having a dental emergency and need some advice on what to do and what not to do until you can get in to see us, this guide should help. Please get in touch with us as soon as possible so that Drs. Hardy and Wilson can be ready for your appointment. To keep your teeth and gums healthy, we'll stop at nothing!

Proudly serving patients from Anderson, Seneca , Clemson, Powdersville, Greenville, Easley, Greenwood, and beyond!